THE SOUND OF THE IRISH
UNDERGROUND
To develop & educate new artistic talent and establish a standard of excellence that is recognised globally through our broadcast media, publishing & performances.
Broadcasting & Media Production, DJ & Artist Booking Agency, Event & Festival Promotion, Music Publishing & Label Release plus Training Academy for new talent. We are a collective for global promotion of QUALITY electronic dance & non-mainstream alternative music. Artists, DJs & events via online streaming digital HD TV, radio, club events, festivals and DJ/Artist booking agency plus label releases.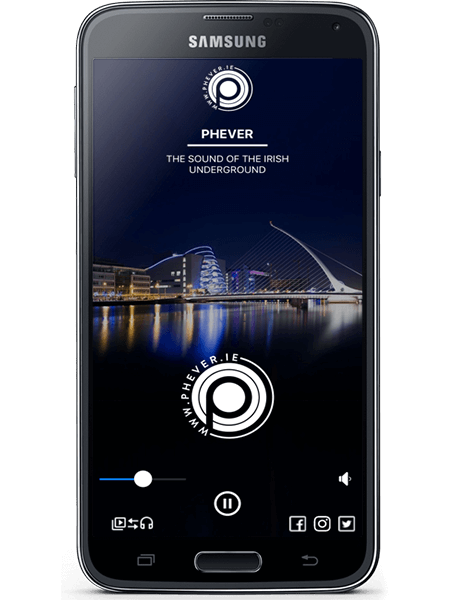 Irish electronic dance music pioneers PHEVER Media brings you the sound of the Irish underground via our easy to use Mobile App, this app includes live streaming direct from our Dublin studio, featuring Ireland's leading DJ's in an amazing HD quality sounding fast mobile application on all formats.
PHEVER:TV-Radio have invested in this app to bring the sound of the Irish underground to the globe, following on from their successful transition to fully digital and global, the team at Phever have developed a forward-looking audio player application, the app streams directly from our studio in Dublin. Featuring a full schedule of DJ's throughout the week, who cover all genres of Dance music. Release 1 gives you the quality underground sounds of PHEVER wherever you go... and V2 is already in pipeline!